A Windee Graduation Speech: Your Team For Success
*****************************************************************************
The following is one of a series of speeches published here every graduation season
*****************************************************************************
Thank you for that roaring ovation. You really know how to appreciate a great commencement speaker.
Before I wax philosophical, I ask the graduating class to do what I asked my law school graduating class do when I gave the speech as class president: please rise and give a standing ovation to the people that made it possible for you to be here today. Namely, your family, friends, spouses, loved ones, mentors, teachers and any other supporting cast who got you into this end-zone.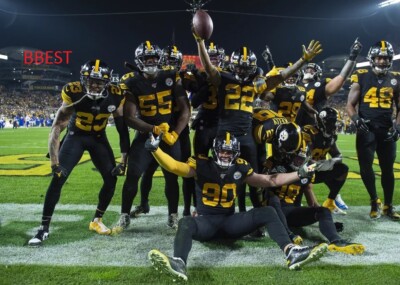 To get into the end-zone of life, you'll need a good team around you
*****************************************************************************
Because whether you realize it or not, you will not achieve success, however each of you define it, without the help of others.
To get here today, you had parents who sired you. And I heard pregnancy is no picnic so your mothers deserve honorable mention, to say the least. Thereafter, once you landed on this planet, you were raised. From diapers to adulthood, there was a lot done and much sacrifice by those who raised you. Sleepless nights at your birth and sleepless nights in your teenage years, sandwiching exasperation.
But here you are.
Yet your team of supporters will expand as you enter the world and pursue your callings. If you think you will succeed alone, think again.
Astronaut Neil Armstrong. who is the first-known human-being to set foot on the moon, said about that 1969 mission, and I quote, "I was certainly aware that this was a culmination of the work of 300,000 or 400,000 people over a decade." Mr. Armstrong recognized that when he set foot on the lunar dust, it was not the first seconds of an effort by one person but the culmination of many people's efforts over a long period of time. So, too, will your lunar landings be the product of a team effort and not just solely your talent and energy. This reality cannot be lost especially in this age as individualism has increased to perhaps an all-time human high. There are even world leaders who claim that isolationism for their countries is the best path. Nothing could be more wrong. The human endeavor is a team sport. Individualism is an important aspect of advancing it but in the end, for us to win, it must be done as a team. So as you embark on your mission called life, remember to not only pick a good team, but also recognize and appreciate them.
That is all I have to say today but when I presented this speech to the administration they said it was a bit short and requested that I add to it and text was even provided.
With that said, I ask you to remember how much you have benefited from your education here at Currencia U. and that you give back and financially support your alma mater.
I should've written a longer speech.
Godspeed to you.
 -I.M. Windee